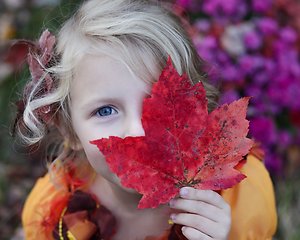 Some information about counselling children and play based therapy
What is different about counselling for children and what is play based therapy?

Using play and creative materials in counselling encourages a child to express themselves and understand their feelings in a way that can feel less threatening than talking. Children use play to work things out and with a trained adult helping them to put words to their feelings they can explore uncomfortable emotions in a way that feels safe.

Creative therapies using art and play are helpful for younger children who have a limited vocabulary but they are also very powerful tools for children of all ages and families because they provide an additional form of expression when communication is breaking down and feelings are running high. Being unable to understand and express uncomfortable feelings can be a source of distress and difficult behaviour for children (and adults!) and finding an outlet for this can be extremely helpful. The actual process of producing artwork can also be very calming and therapeutic.

What if my child is too old to play?

Toys and creative materials are available in my room for anyone to use, or not use, depending on how they feel at that moment in time. Some very young children prefer to talk and some older adolescents prefer to use art work to express themselves, or to play a game while they chat. There is no "right" or "wrong" way for the session to work, the important thing is that they feel comfortable while they are there.

What is different about a relationship with a counsellor?

The counsellor is a neutral adult, they are not a member of the child's family or friendship group. This objectivity can be helpful in exploring things which can otherwise cause tension in relationships. I explain my role to the child and help them understand that I am not their friend or teacher, or in the role of a parent, but that my job is to think with them about their feelings and behaviour so that they understand themselves a little bit better.

Why do counsellors talk about the importance of boundaries?

In order for a child to settle into counselling, it is important that they feel physically and emotionally "safe" in the sessions. An important part of this relates to confidentiality (see below). Additionally, I work in a child-led way which means that the child chooses what they talk about and what they play with in each session but I do set boundaries relating to things like time of sessions to maintain consistency, and certain basic rules to ensure that the sessions are a positive experience for the child. Children with very "big" feelings can sometimes feel afraid of those emotions and their inability to control them so it is helpful for the sessions to be in a calm environment and at a consistent time each week.

Confidentiality

In order for the child to feel comfortable enough to think about what is troubling them, it is important that the content of the session is confidential. So I do not share what is discussed in a session unless a child tells me something which means that I think they, or someone else, might be unsafe or at risk, in which case I have a duty of care to share this information. If this happens, then where appropriate, I endeavour to discuss this with the child and their parent/carer before taking further action.

Other than this, I will only share information from the sessions if it is in the best interests of the child, and with the child's consent. I am aware that parents/carers might find it difficult to not be informed of the content of the sessions and this is a common and understandable concern. Please feel free to ask if you have any concerns about confidentiality when we speak on the phone before the assessment. I always offer review sessions with parents and am available to speak on the phone at any time if you are worried between sessions.